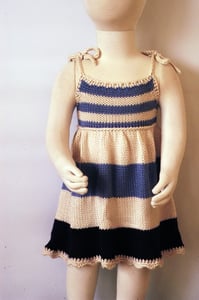 $

108.00
A gorgeous little pinafore for a thoroughly modern girl. Simple stripes in chromatic shades with intricate hand crocheted trim makes this modern heirloom a must have. Perfect for Spring or as a layer over leggings and a tee for Fall.
60% cotton, 40% modal
Machine wash cold gentle, lay flat to dry, tumble to fluff!